ABOUT US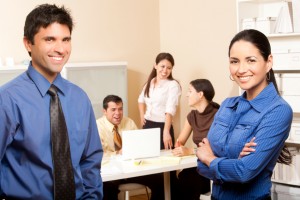 Your peace of mind in our hands…
We are a registered Umbrella Body for the DBS (Disclosure and Barring Service), our registered body number is: 29772000005, we are authorised to carry out Standard and Enhanced checks by the DBS. The DBS was previously known as the CRB (Criminal Records Bureau).
01.
Our Team
Our team of customer service agents is trained to offer you no-obligation advice on the level of CRB/DBS check which is most applicable to you or your company. Our clients include government organisations, councils, contractors, national companies, recruitment agencies and NHS trusts.
02.
Assistance
We are here to assist you at each step of the way, removing the jargon surrounding CRB/DBS checks and making the process as easy as possible. Turnaround times are fast, and our error rate is impressively low.
03.
New Application
Our new online application system is now available. It's paperless, easy to use and fast tracks your application. Please contact us for more information.
Application Process
Correctly completed application forms are sent to the CRB/DBS for processing within 24 hours and if we cannot process your application we will contact you immediately and let you know why. You will never need to send original documents and all data is treated confidentially and stored securely.
There are many CRB/DBS Checks to choose from, depending on your requirements, What type of check do you require:
Individual Basic CRB/DBS Check
Organisation Basic CRB/DBS Check
Organisation Standard CRB/DBS Check
Organisation Enhanced CRB/DBS Check
Volunteer Enhanced/Standard CRB/DBS Check
Our aim is to provide you with an excellent DBS (CRB) Checking service, as quickly and efficiently as possible.